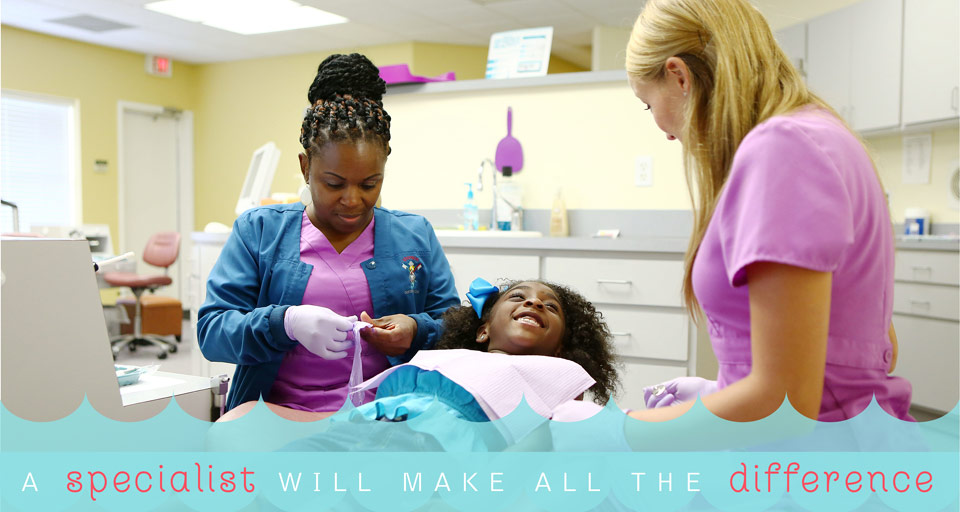 Not every dentist is a Pediatric Dentist. Pediatric Dentists are highly trained in the requirements of children and adolescents, including those with special needs.
Pediatric Dentists like Dr. Thorson attend an additional two years of graduate school. During that time, they develop an increased level of expertise in the requirements of little teeth, including a deeper focus on early prevention.
Pediatric Dentists offer the following benefits to youngsters from infancy to age 18:
Advanced behavior modification techniques
Early training in oral health and hygiene
Appropriate use of fluoride and sealants
Management of the developing dentition and occlusion
Proper oral sedation for children and adolescents
Cosmetic dentistry including white crowns and white fillings
Access to hospitals to provide general anesthesia
Management of trauma and dental emergencies
Dr. Thorson is Board Certified – a voluntary process that includes oral and written board exams that verify her qualifications as a highly skilled Pediatric Dentist.