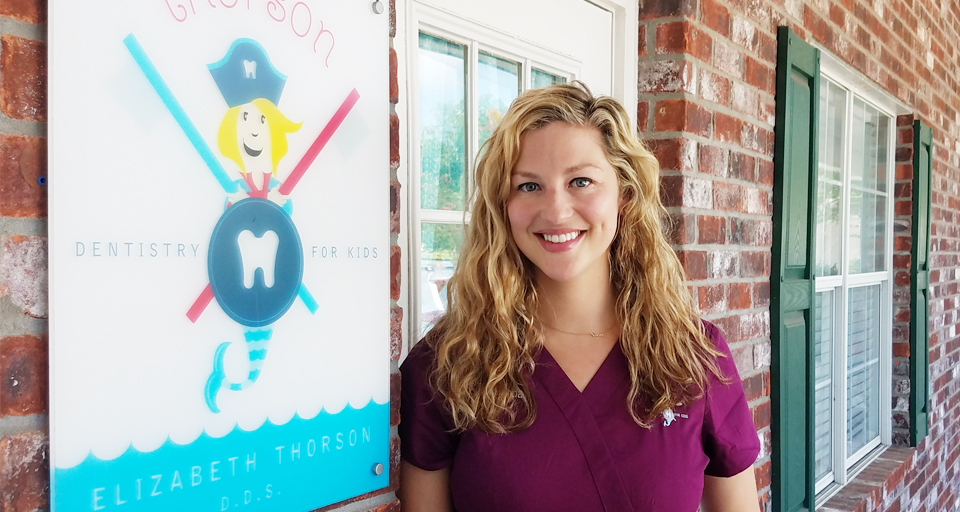 Dr. Amanda Begue grew up in the mountains of Western North Carolina in Asheville. She graduated from UNC-Charlotte with a BA in Elementary Education and minor in visual and performing arts. In 2016, she graduated from UNC-Chapel Hill School of Dentistry with her Doctor of Dental Surgery Degree. While attending UNC, she traveled to Nepal to provide free dentistry to under served villages in the Himalayas. She was also awarded funding for research in the field of Prenatal Oral Health. Her advanced specialty training in the field of Pediatric Dentistry was completed in 2018 at Louisiana State University, where he Master's project focused on sedation guidelines in the pediatric dental profession. During her residency, she received advanced training in Trauma, Sedation, General Anesthesia, and Special Needs Patients.
She looks forward to always helping children feel good about themselves and their smiles in a kind, and gentle environment. She aims to treat every patient as her own by providing exceptional dental care and excellent communication with families.
In her spare time, Dr. Amanda enjoys spending time with her husband, children, extended family, and friends. She loves enjoying all that New Orleans and Louisiana have to offer such as boat rides, fishing, bike riding, painting, and eating at new restaurants.