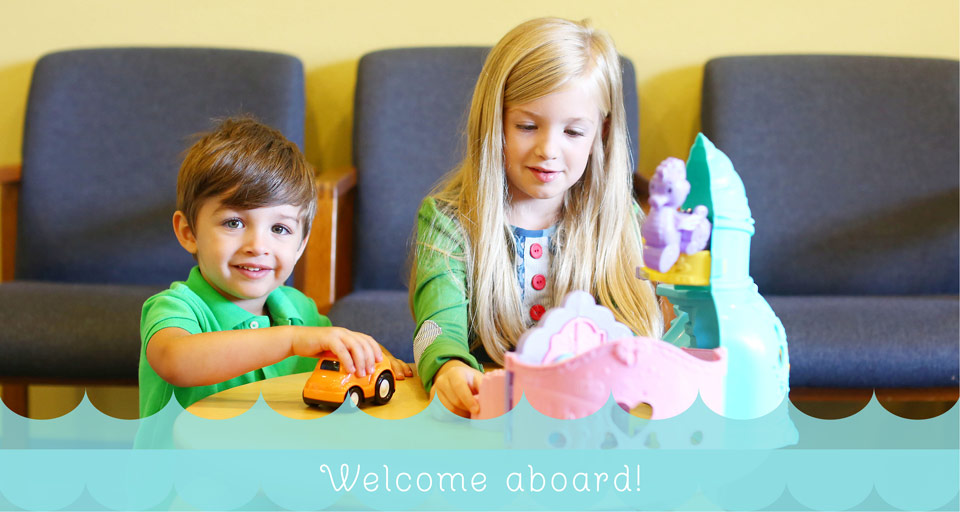 Your hometown dentist
Dr. Elizabeth Thorson originally hails from the tiny town of Horton, Kansas, but after completing her dental residency at LSU, she'd fallen totally in love with Louisiana.
Now, Dr. Thorson has established the only pediatric dental practice in St. Charles, St. Johns and St. James parishes because the area reminds her of her own hometown.
"Everybody knows everybody and takes care of one another," says Dr. Thorson. "When I was a child, my dentist was like a member of our extended family. I want to be the same for my own patients – and that's the basis of my practice here."
Warm and caring environment
Thorson Dentistry is a gentle and loving place for children and adolescents alike, including those with special needs. Our unique office provides a fun and welcoming environment where youngsters and parents can feel as relaxed as possible.
"Kids are the spice of life for me," says Dr. Thorson, "I give my little people lots of TLC to make every visit as easy and as comfortable as possible. That includes welcoming parents to accompany their children into the treatment rooms."
The latest in dental technology
Dr. Thorson prides herself on staying at the forefront, ensuring the highest level of benefit for her patients. That's why Thorson Dentistry is equipped with the most advanced dental technologies, right inside the office, for optimum patient care.
Dr. Thorson also has privileges at world-class local hospitals and is "on-call" 24 hours a day, giving you the attention you need, right when you need it.
Thorson Dentistry is now taking appointments. To schedule a first visit, call the office today at 985-307-0072.